SEO for Interior Designers
Making your website more discoverable by the right people
Interior design SEO is a service suitable for interior designers, interior and home product suppliers and other interior service providers. Search engine optimisation aims to make your website rank higher in the search engine result pages under searches that your potential customers are conducting.
What is a search engine optimisation?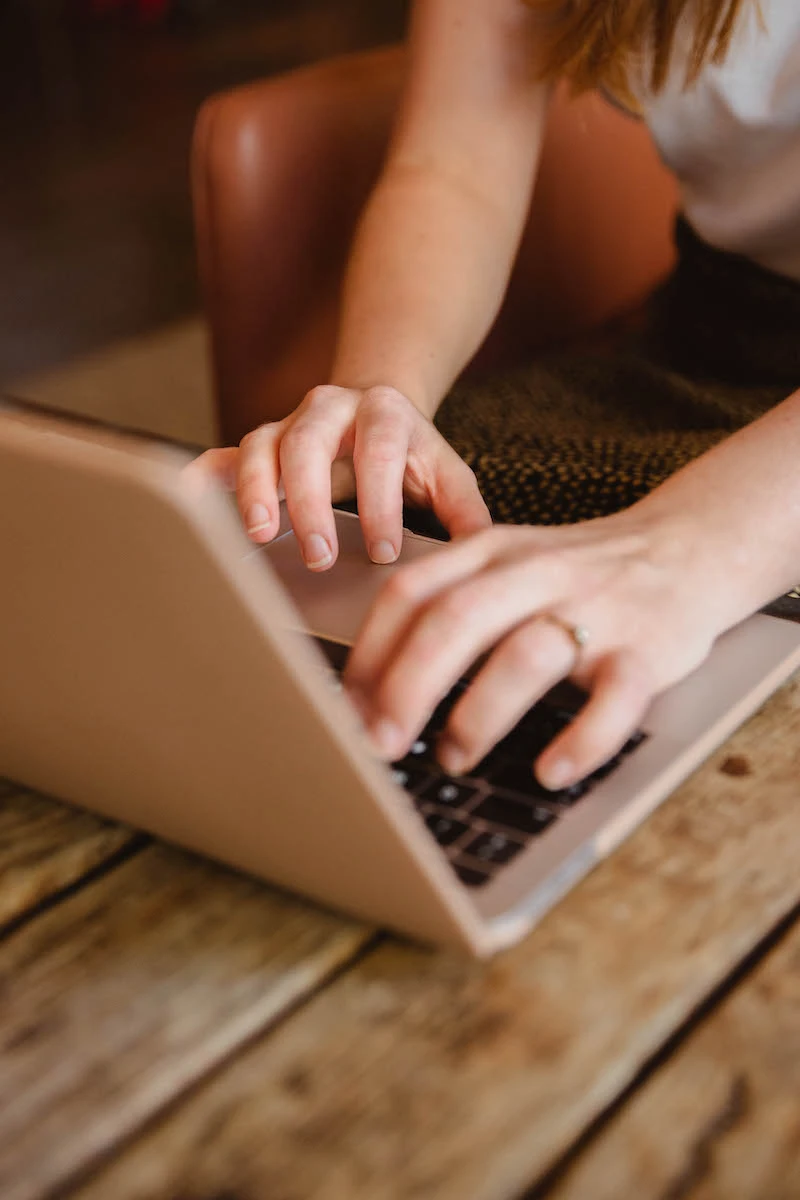 SEO (short for search engine optimisation) is a process of improving your website visibility in the search engine result pages that are relevant to your business audience. It involves removing any obstacles holding back your search performance and then increasing the authority of your website and key pages (your services, products, target or shop locations, etc.)
Optimising your website for searches has a cumulative effect with further work. Strengthening the established foundation continues to benefit your business even after you decide to stop SEO work (unlike pay-per-click advertising, where visibility disappears immediately after you decide to switch it off.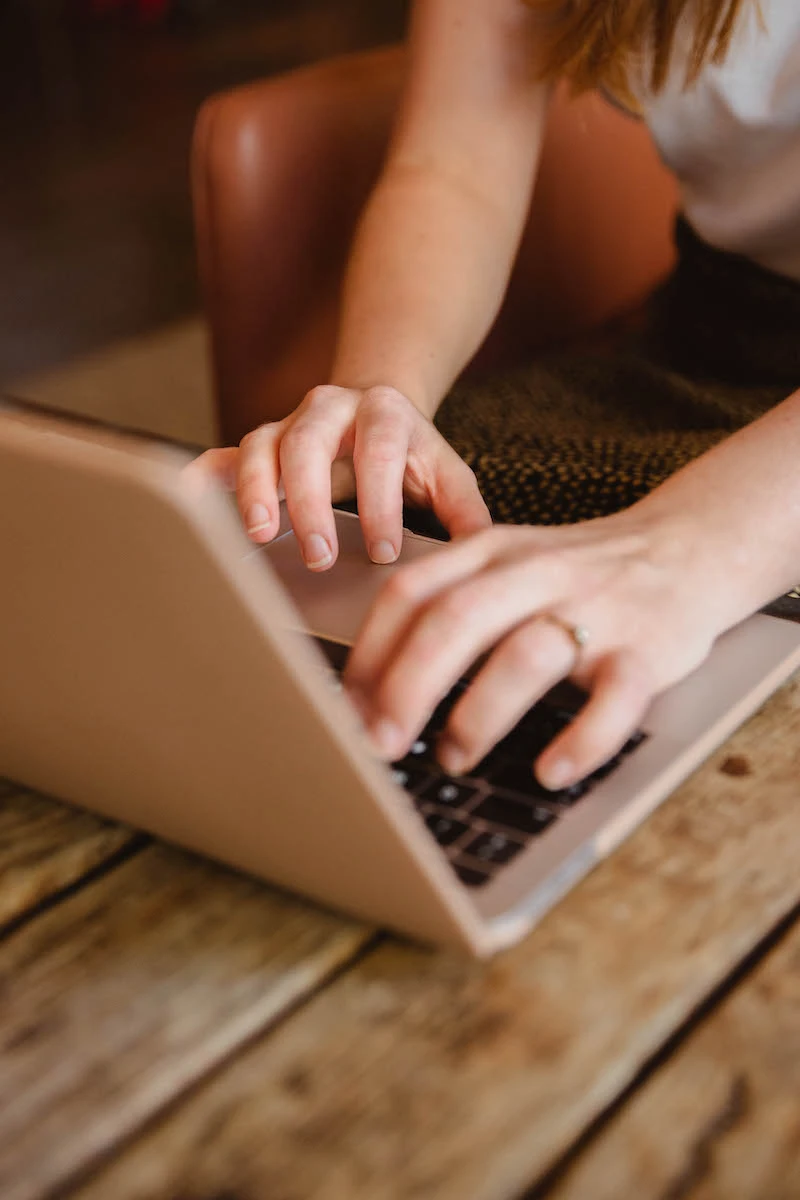 SEO is an umbrella term for all processes and strategies that aim to improve your interior business discoverability. The categories below are established search engine optimisation categories that group them together based on what search obstacle is being targeted:
On-page SEO
On-page SEO (also known as 'on-site SEO') for interior businesses is the practice of optimising web page content for search engines and users. Common practices include optimising title tags, content, internal links and URLs.
Local SEO
Local SEO is an SEO strategy that helps to improve the visibility of interior companies that have a physical location and/or serve a geographical area. It helps your business to appear in the 'Google Map Pack' whether underneath the ads on the search engine result pages or in relevant searches in Google Maps.
Off-page SEO
Off-page SEO summarises SEO strategies that take place outside of your interior website to improve rankings and make the website look more trustworthy and authoritative. Some popular practices include link building, guest posting, social media marketing, and more.
Content SEO
Content SEO refers to creating content or new website pages that help your interior business to appear high in the relevant search engine results and help to establish your company's Expertise, Authoritativeness, and Trustworthiness (also known as E-A-T in Google's Search Quality Evaluator Guidelines).
Technical SEO
Technical SEO is the process of optimising your interior website to make it easier for search engines to understand its context and purpose and index your website pages. Common issues uncovered during this process include slow website speed, redirect and crawl issues, etc.
Link building
Link building is the process of earning new hyperlinks from third-party websites to your own. Search engines recognise these links as a 'vote of confidence' and increase your website's authority and visibility. Great backlinks are led by interior PR and are from authoritative sites within the interior or home industry.
Who is interior design SEO suitable for?
Interior designer practices vary greatly based on their geographical location, target audience, and services offered to their clients. With over 58% of interior designers working as solo practitioners on up to 9 projects per year, it is more important than ever to make sure that the right people can find your business when they are in the market for your services. With such variety, there are different strategies based on the size and competitiveness of the market in which you are offering your interior design services. Small businesses in low-competition markets usually benefit greatly from focusing on strengthening their localised SEO profile, while large interior design practices that operate internationally in highly competitive locations often need to pay close attention to their customers and competitors to come up with strategies that help them reach the top. For SEO designers, it is important to have a common understanding of the ideal client and their lifestyle, their language patterns and search intents in order to perform quality keyword research. Relevant interior design keywords are the bones of your SEO strategy, and getting the keyword list right is essential. If you decide to work with an SEO agency that lacks the understanding of the interior industry and they don't get this step right, you risk attracting website visitors who are not qualified or just not quite right for your interior business niche.
Interior product suppliers
Interior product suppliers often operate in both B2B and B2C environments, selling to interior designers, specifiers, developers, architects and retail customers alike. They might be selling a material (paint, fabric), finishing products (tiles, hardwood flooring or wallpaper), furniture (including bespoke joinery), or accessories and home decor products. The most valuable keyword categories are around the business name, which are often PR-led. If a potential customer is searching specifically for your company, their click-through rate is almost 10% higher as they are much less likely to click on your competitors. However, even companies with large press budgets need to pay attention to the business and product terms. For example, you are a lightning company whose name is ABC, and this is your brand term. Depending on your audience, you might want to target the business category 'lighting store', 'lighting manufacturer' or 'lighting wholesaler' with product terms such as 'pendant lights', 'wall lights' or 'chandeliers'. When your ideal customer is searching for these terms (whether a designer or a consumer), you want to make sure that a relevant page from your website shows up on the first page - and ideally in the top 3 results. From our experience, interior product suppliers often have enough content on their website to rank. However, some common issues we often see include slow website loading speed (technical SEO) or internal jargon leaking into B2C product pages.
Interior Service Providers
Interior service providers include design and build companies, builders, project managers and other specialist tradesmen, who often target both designers and private customers. Room or product-specific design/manufacture/installation providers (kitchen and bathroom studios, bespoke joinery companies) who are selling custom 'interior design solutions as a service' also belong within this category. Many of these providers are a part of interior designers' 'little black book' of contacts who they secretly guard. As a result, interior service providers don't get as much visibility for their work and recommendations, regardless of the fact that their skillset and experience is essential in bringing interior design to reality. Another issue, particularly with skilled builders and tradesmen, is that the service that they offer is intangible, making it harder to visually demonstrate their capabilities without relying on an interior designer or client images (of varying style and quality).
As services are often geographically limited (due to the fact that the person needs to be physically there to provide the service), local SEO is the cornerstone of a successful search strategy. This is the case even for larger companies with multiple brick-and-mortar locations, each having the potential to rank in the Google Map Pack for the local area. Another common issue we often identify with interior service providers is the lack of dedicated service or location pages.
Interested in finding out how SEO can benefit your Interior Business?
We are the UK's leading Interior Marketing agency
A complimentary SEO audit will help you understand your current website potential and uncover the key issues that are holding your search performance back.
About Hana Clode Marketing
Since 2018, Hana Clode Marketing has been the driving force behind interior businesses looking to translate their brand into an exciting digital presence. Working exclusively with interior & home decor brands, our services are built around the needs of our clients, combining elements of marketing, brand development and PR. We are passionate about enabling brands to grow and nurture great marketing teams, supporting companies through outstanding digital marketing strategy, campaigns and management. 
Interior specialisation
Working exclusively with interior designers, architects, and interior product and service brands, we know the industry through and through, beyond just the search terms.
Marketing experience
From marketing strategy and campaigns to website development and SEO, we have provided holistic solutions for both new and established interior brands since 2018.
SEO insight
As SEO is an ever-changing discipline, we continue to review the latest developments in organic search marketing to provide our clients with strategies that give them an edge over competitors.
PR led linkbuilding
Forget spammy illogical backlinks that are 'just for the search engine'. Our PR-led backlink strategies help to grow both your brand and backlink profile.
Personal approach
Passionate about interiors and architecture, we are our clients' biggest fans. Finding fantastic brands and allowing more people to fall in love with what you do is what gives our work its true meaning.
Top 20 interior design keywords
As we are working exclusively with interior businesses, we did the research to establish a universal list of best performing keywords for interior designers - and made it free for all to access.
Interior design SEO campaign components
Our SEO campaign process focuses on understanding your brand and addressing any issues early on that are preventing search engines from correctly indexing your interior website in their results. We optimise the existing website pages while identifying any gaps and opportunities for the creation of new landing pages. Quality PR-led link building and effective data reporting are essential tools in building your brand search equity that has lasting potential and doesn't shy away from future algorithmic updates.
Onboarding, SEO audit and Strategy
The first month of our SEO campaign is focused on successful onboarding, identifying all issues that are holding your search performance back and addressing any quick fixes.
Keyword research & SEO opportunities
The ability to create strong interior design keyword lists demonstrates our understanding of the industry and customers. The SEO opportunities map then informs our campaign structure.
Strategic Content Support
Websites are always growing - and with our help, you can focus time and resources where it will make the most difference - building 'money pages', filling missing content gaps, etc.
Website on-page optimisation
We will identify the key website pages in which visibility is the most likely to move the needle of your business. The content of these pages will be thoroughly optimised for searches.
PR-led link building Campaigns
Forget dodgy links 'that are there just for the SEO'. We run sophisticated, PR-led link building campaigns that boost your brand image as much as the backlink profile.
Effective Reporting and Access to Data
We believe in transparency and not treating SEO as a 'dark art'. With our comprehensive monthly reports, you will instantly understand where you are in relation to your SEO goals.
Our search engine optimisation process step-by-step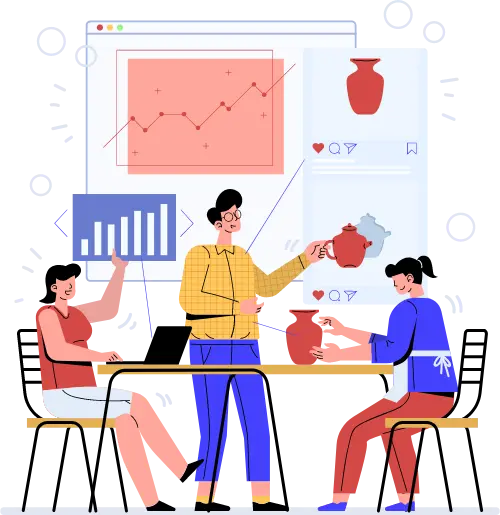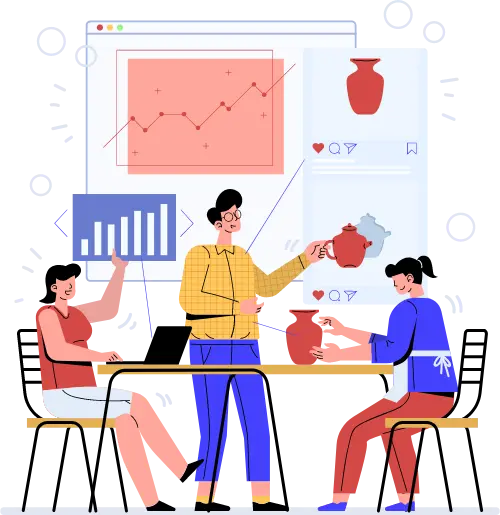 During our first month we will focus on successfully onboarding your company - including setting up analytics and rank tracking. In the meantime, our SEO designers will conduct a thorough SEO Audit and Keyword research to create a detailed plan of action.
Google Analytics, GSC and rank tracking setup
Keyword research and SEO Audit with detailed plan
Addressing any 'quick fixes' as we go along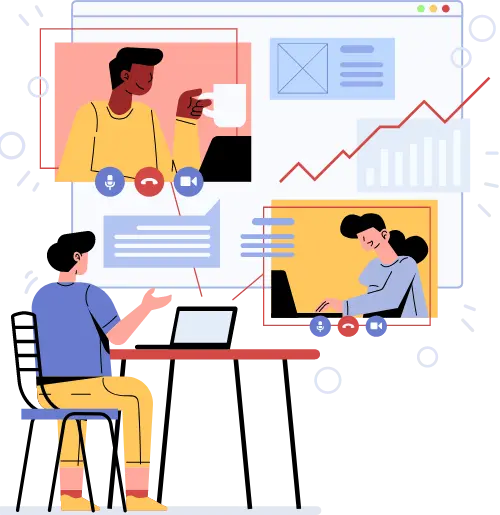 From month 2 onwards, we will focus our powers across on-page SEO, technical SEO and local SEO to remove any obstacles that are preventing search engines from properly understanding and indexing your website under correct search terms.
On-page SEO to optimise your website and its content
Technical SEO to address speed, indexing issues, etc.
Local SEO to improve the business' geographical visibility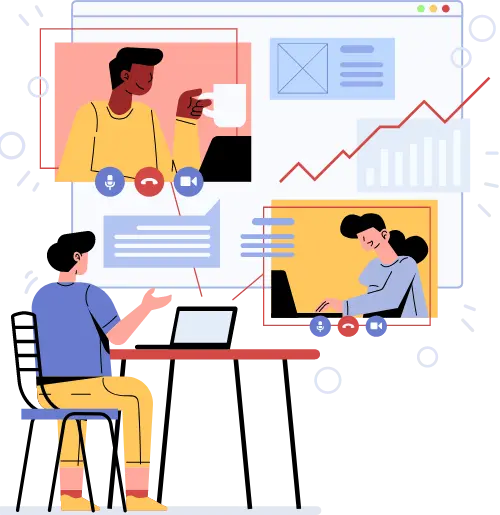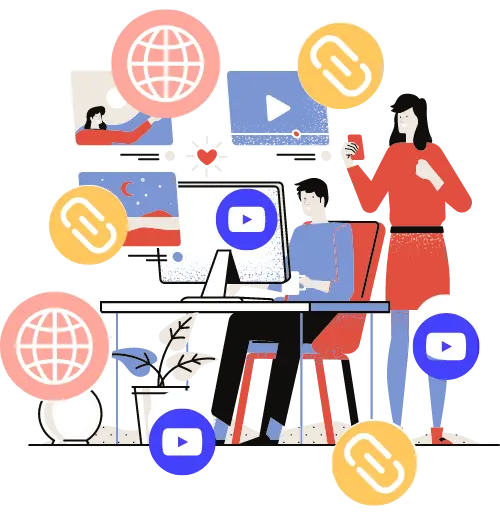 Building digital real estate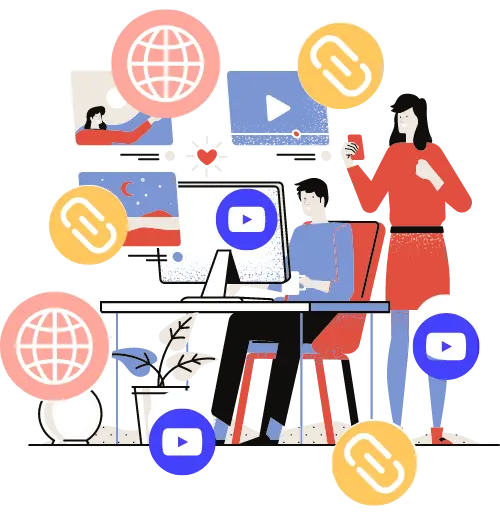 Using data-driven insight, we will identify terms that are driving the most valuable conversions. And in order to dominate the search engine, we will help you develop your 'money pages' with exciting content optimised around valuable keyword clusters.
Identifying the most valuable keyword clusters
Creating data-driven content calendar
Landing page design, development and optimisation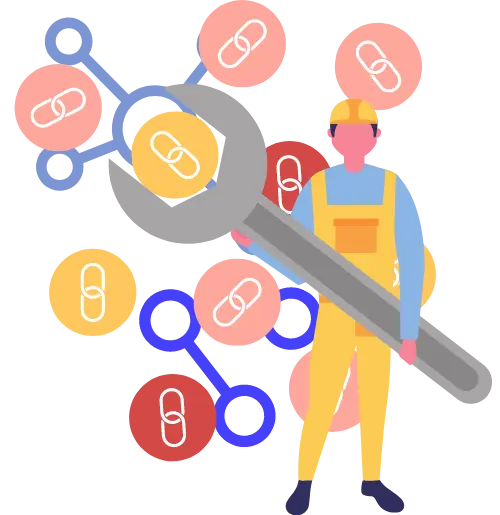 If you operate in a particularly competitive market, you need to boost your website visibility with quality inbound links. We will design and launch an on-brand link building campaign to acquire high value, industry relevant links to get ahead of the competition.
Link building campaign strategy
List of target magazines, brands and influencers
Reach out, project management and results tracking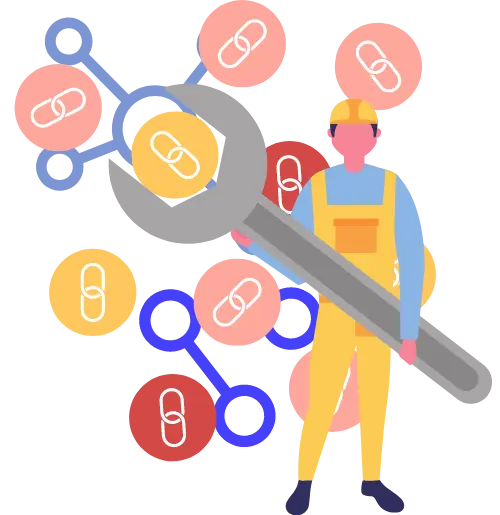 Is Search Engine Optimisation the right choice for you?
SEO helps to improve website visibility in search engines. However, perhaps you are already receiving enough leads, but they are not the right value or right location. Maybe you are looking to grow sales from your existing customer base or expand your business portfolio with an online shop or an e-course. We are interior marketing consultants, and SEO is only one 'arrow from our quiver'. Schedule a callback, and we will suggest a strategy that is the best for you and your business goals.
What is the difference between good and bad SEO services?
Bad SEO agencies use questionable black hat and grey hat techniques that, in the best case, deliver some short-lived success; in the worst case, they could cause your website to get penalised. On the other hand, a good SEO agency uses industry-recommended white hat techniques to improve the long-term visibility of your website in front of your interior design business' target audience.
✘ Keywords selected only by difficulty and traffic potential.
✘ Stuffs keywords in the text and tags.
✘ Poor, auto-generated content that doesn't make sense.
✘ Uses plagiarised, duplicated or 'spun' content.
✘ Spammy backlinks 'just for the search engine'.
✘ Doesn't distinguish between backlinks and citations.
✘ Cloaking or sneaky redirects.
✘ Hides links and content by matching it with the background.
✘ Schema not used or poorly implemented.
✘ Creates spammy online comments on behalf of the client.
✘ Increases your domain spam score.
✘ Ignores Local SEO opportunities.
✘ Cuts corners and uses 'quick fixes'.
Our SEO packages are tailored around the needs of interior businesses of different sizes and at the different stages of their growth. Result-oriented and built around our clients, each package provides terrific value and the same level of excellent customer service - because whether small & mighty or large & leading, our goal is the same - to help you succeed.
Interior designer or Architect
SEO package created for solopreneurs and small interior design practices.
Work locally and target up to two locations within the same county.
Usually work on 3-5 projects per year.
Don't sell any products online.
Complete on-page and technical website optimisation.
Local SEO focused on improving business visility in front of the target customers.
£750
/ Month + VAT
Interior or Architectural studio
Small interior design or architectural studios or interior service brands.
Serving multiple locations within two or more counties.
Work on more than 5 complex projects per year.
Might sell a small quantity of products online.
Complete on-page and technical website optimisation.
Local SEO and development of service and location specific landing pages..
£1,200
/ Month + VAT
Interior design or Architectural company
SEO package created for leading interior design or architectural practices and interior product companies.
Working/selling nationally in highly competitive markets with some projects/sales taking place abroad.
Working on multiple projects at the same time or
selling multiple product lines online (directly or through distributors).
Complete on-page and technical website optimisation.
Complex SEO strategy combining the key elements from Local SEO, strategic content building and high-quality link building.
£1,800
/ Month + VAT
Interior design or Architectural brand
Top interior design or architectural brands and leading interior product suppliers.
Working/selling internationally in highly competitive locations, both residential and commercial projects.
Large teams working simultaneously on 10+ projects or
supplying international trade and consumers with high quality interior products or materials.
Complete on-page and technical website optimisation.
Bespoke SEO strategy building and growing brand's organic search equity systematically across multiple locations, interior services, product areas, etc.
£2,400
+ / Month + VAT
We love questions! Send us a message and we will be in touch with you shortly: