Whether you are running a business, freelancing or just looking for ways to work smarter – you are not alone. It is always the small tasks which clutter your day and interrupt your workflow. Forgetting a password. Posting on Instagram. Converting a document to the right format. Do you sometimes get that feeling when you ask yourself: 'Where did the day go?!'
I have tried over the years so many different apps to help me get more out of my day. And I am the first one to admit I have a short attention span. If you can't teach me how to use an app in under five minutes, you've lost me forever. But over the years some of these productivity apps have made it into my workflow and saved me hours of work.
Every month we will release an article going in-depth on one of these amazing apps. This month, we will start with LastPass. LastPass is an amazing password management app, thanks to which you won't have to remember any password ever again.
LastPass password manager – never forget any password again
What is LastPass?
If you have trouble remembering the login details for your online accounts you will love LastPass. It is a password manager which stores and encrypts your passwords allowing you to access them whenever you need. You can use this password manager app for computers, mobile phones and tablets. This enables you to have all your passwords to hand no matter what device you currently use. You can add the LastPass password manager extension to multiple different browsers, including Chrome, Firefox and Safari. It is also supported by Android and iOS mobile operating systems.
How much does LastPass password manager cost?
LastPass password manager offers different plans for Personal and Business use with basic free personal accounts. Below are the differences between their personal premium plans: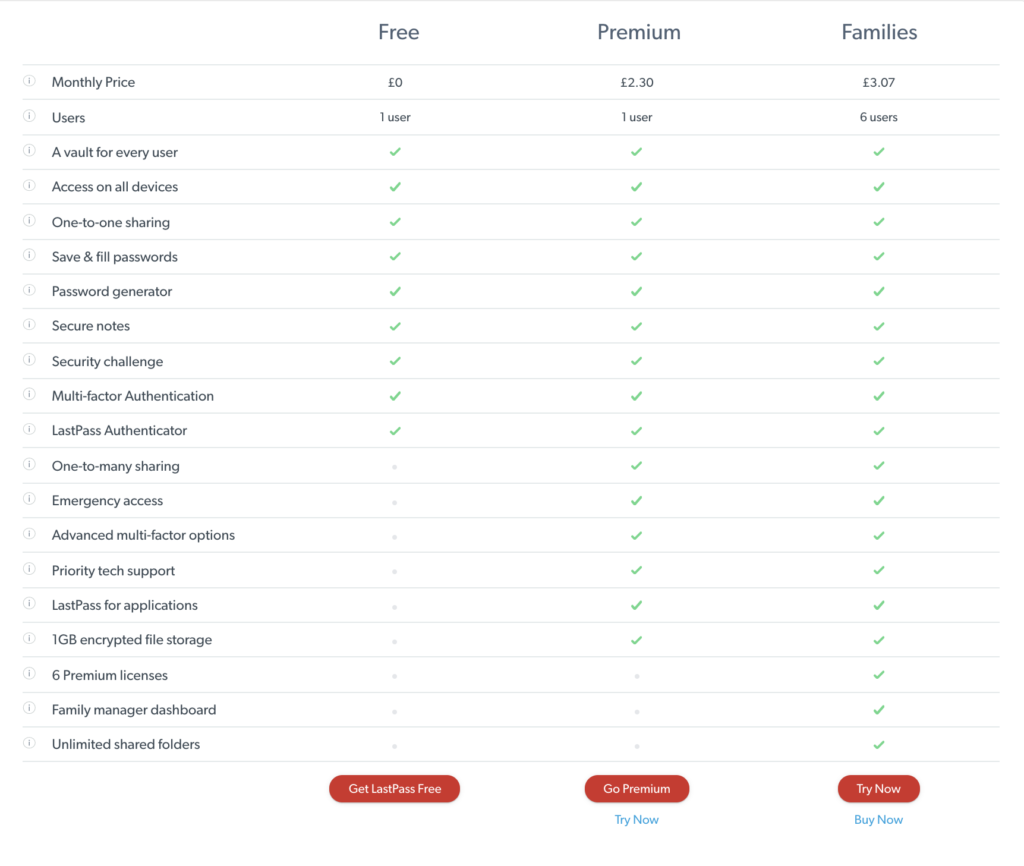 And here are the premium options for businesses: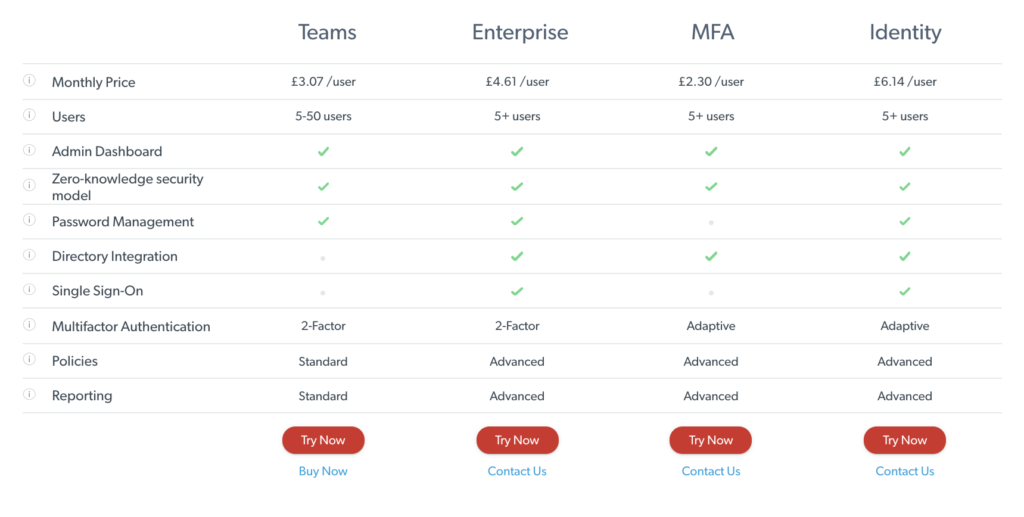 Where can I get Lastpass password manager
Firstly create a free account at https://lastpass.com/. Then depending on your device, download the app or browser extension:
LastPass for mobile devices using Android OS
LastPass for mobile devices using Windows Phone OS
Step-by-step guide on how to set up LastPass password manager on your computer
Type http://lastpass.com into your browser and you will be directed to the landing page. Once there click 'Get LastPass Free' either in the middle of the page or in the top right corner:
You will be prompted to fill out your registration details. First type the email address you want to associate with your password manager account:
Next, select your Master Password. The password needs to be at least 12 characters long, contain at least one number, lower and uppercase letter. It also cannot be your email address. It should also be memorable enough as this will be the one password you need to remember:
If you are worried about forgetting the password, you can set an optional reminder. It is important you formulate it to help only you and ensure it doesn't give details away to potential thieves:
Once you click 'Sign Up – It's Free', you will be welcomed to the platform and directed to the next step. Click the red button 'Install LastPass':
As I am installing my password manager in Chrome browser, the system directs me to the Chrome Webstore. However, if you are using a different browser, don't worry. You will be forwarded to the correct site and the process is almost identical. In Chrome Web Store, click the blue button on the right 'Add to Chrome':
The browser will ask you to confirm, select 'Add extension':
Notice the LastPass logo in grey colour appeared in the right top corner of your browser. Right-click the symbol:
Next, you will be asked to log in with the details you just created. The system will automatically remember your email and you have an option to select 'Remember Password' as well:
However, before making this selection, you will be informed of all the potential risks:
Congratulations, you're in. Now, you can log in to your online account and the system will automatically save these details securely for future use.
Step-by-step guide on how to set up LastPass password manager on your phone
As I have an iPhone, I will be showing you how to set up LastPass passwords manager for iPhone. However, it should be very similar to any other Android device. Firstly, open your App Store and type in the search bar 'LastPass':
Once you find the LastPass app, open the app page and click download:
Once you have successfully downloaded LastPass password manager, click 'open' and you will be welcomed to the app and given a tour:
You will be offered to enable the notifications. Personally, I am a notification-phobe and almost never opt-in, unless absolutely necessary. I haven't enabled notification on my LastPass password manager and everything seems to be running fine. With this being said, everyone's different so choose whatever makes the most sense for you:
Now, let's go to the actual set up. First, type in your email address:
Next, you will be asked to create your 'Master Password'. This is the only password, you need to remember, so make sure it is memorable yet at the same time not easy to hack. Some tricks I learned from our developer:
Combine lower and upper case letters. E.g. SuMMeR
Use numbers, one example is to use zero instead of the letter 'O', e.g..: 0liver instead of Oliver
Use special symbols, e.g. @ looks a lot like the letter 'a' and can turn 'vacation' into 'v@cation' or 'v@c@tion'
For these 'just in case' situations, you can set up a hint. However, be careful that the hint helps only you and doesn't aid a potential hacker:
For all modern smartphones that have an embedded fingerprint scanner, you can use the scanner for quick access to all your passwords:
Well done! You are all set.
How to use LastPass password manager
So far we have only talked about the LastPass ability to save passwords; however, this app can do so much more. You can use LastPass to securely store confidential notes, bank and card details and even use its address book. You will be able to use all of these sections both from your phone and browser extension. However, for the sake of clarity, let's explore all the options from the account on the LastPass password manager website:
Once you log-in, you will be directed to this dashboard. On the left-hand side you will see an option to browse through your Passwords, Notes, Addresses, Payment Cards or Bank Accounts:
How to add a new password
First, select 'Password' from the top column on the left. A new page will open. Go to the bottom right corner and hover over the plus symbol in the red round button. You will be given the option to either 'Add Item' or to 'Add New Folder'. Creating folders is helpful if you want to group passwords, e.g. for 'Banking', 'Online Shopping', etc. But for now, click 'Add Item':
Next, you will see the following form, where you can fill the URL, name of the account, select folder, add your username and password. None of the fields are compulsory. As long as you fill at least one, you can save your entry:
If you open the Advanced Settings, you will be given three additional options. The first option is 'Require Master Password Reprompt.' This means you will be always asked to confirm details by typing your master password. This is helpful for those particularly sensitive details, like banking.
The second option offers the 'Autologin' option, meaning when you arrive at the saved URL page, your details will be there, ready for you to use. The third option does the reverse and disables the autofill. Once you are happy with your entry, click 'Save':
This is how your entry will be displayed. On the right, you can select how would you like your passwords to be displayed:
How to add a new secure note
This time, from the right grey column select 'Notes'. The file organisation is the same as with passwords. Therefore, you have an option to create folders and organise your notes. However, for now, click 'Add Item':
This is the form, where you can fill in all details. You can give your secure note a name, and select if you want to store it in a particular folder:
Once you are happy with your note, click 'Save' in the bottom right corner:
How to add new address details
Follow the same process as before, only this time select 'Addresses'. This form gives you an opportunity to save in an organised way any important detail you want to keep:
How to add a new payment card
The process for entering your card details is very similar. From the left grey column select 'Payment Cards' and you will be directed to this form:
Fill in the name associated with the card and if you want, describe what type of card it is. e.g. Visa, Mastercard, etc. Next, write down your card number. That is the long 16 digit number at the front of your card:
Continue by filling in your card security code. These are the final three numbers found on the back of your card by or on the signature strip.
Next, fill in the 'start' and expiration date written on the front of the card and attach a note if you want. Not all cards have a start date, but every card has an expiry date. When you've filled in these details click 'Save':
How to add new bank account details
Select from the left grey column option 'Bank Accounts' and click the plus symbol located in the bottom right corner. It should say 'Add Item'. A new form will appear. Fill out as many details as you want and click 'Save' in the bottom right corner:
And there you have it!, With LastPass password manager, you will never lose any password ever again.
Summary:
Step up your marketing in 2020 with help of Hana Clode Marketing. Get in touch to see how we can help you grow your business.