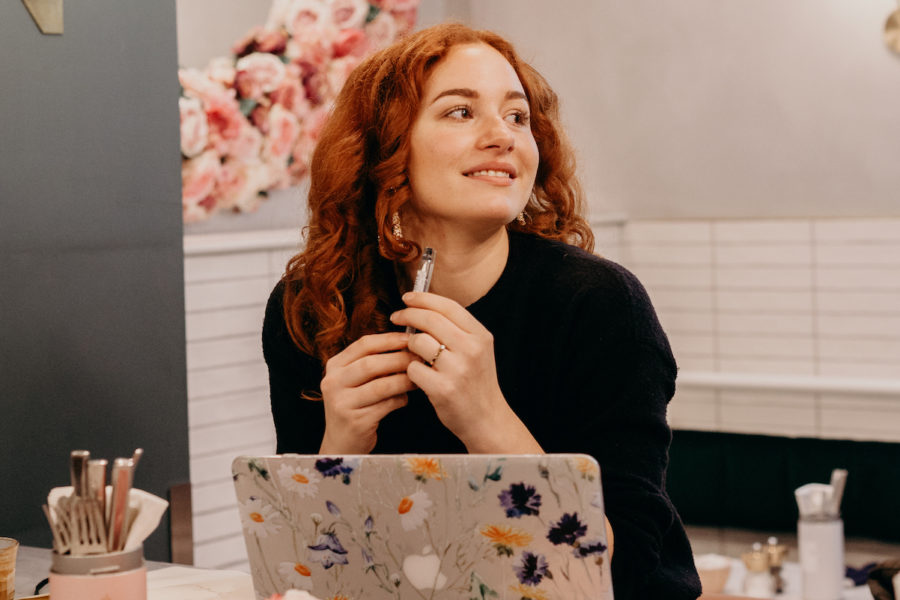 Hi, my name is Hana Clode and I run a London boutique marketing agency, Hana Clode Marketing. We specialise in the digital presence of companies within the home and interior sector.
I have spent nearly a decade working in sales and marketing for companies across advertising and luxury retail. However, I've always had a passion for art and design. I find the whole process of creating tangible products or materialising the projects from your imagination simply fascinating. That is why I decided to pursue my dream and applied to study as a 'mature student' gaining a Bachelor's degree in Textile Design at the prestigious Chelsea College of Art. I received not only some of the best education but also enough space to grow and develop as a designer and a person, for which I will be forever grateful.
Three years later, I left the program as a freshly minted Textile Designer with a First Class degree and a print contract with an interior textile company under my belt.
Sounds impressive, doesn't it? Around this time I realised that to be the kind of designer I admire, you genuinely need to give it your all. You need to live & breathe design. Your life's mission is to create the most beautiful world one project at a time. While I adored the beautiful world of interiors, I missed the excitement and thrill that comes with working on the inside of the company. Helping to influence an overall strategy that improves business performance gives me a real buzz! I learned there is more than one way to pursue your dream. So shortly after I graduated, I decided to switch a designing career for a marketing position with a luxury interior textile company.
I was incredibly fortunate to work closely with the company's CEO. While I contributed my knowledge of marketing strategy and the latest digital marketing trends, the CEO shared his tremendous insight into the world of interiors. With over 60 years of experience to draw upon, he taught me a lot. Once the sales and brand awareness were steadily improving, I decided the time was right to launch a business of my own. Hana Clode Marketing was born.
Since then, we have expanded our team and services, but our mission remains the same - to help interior companies thrive, with a digital presence that faithfully reflects their unique design businesses.